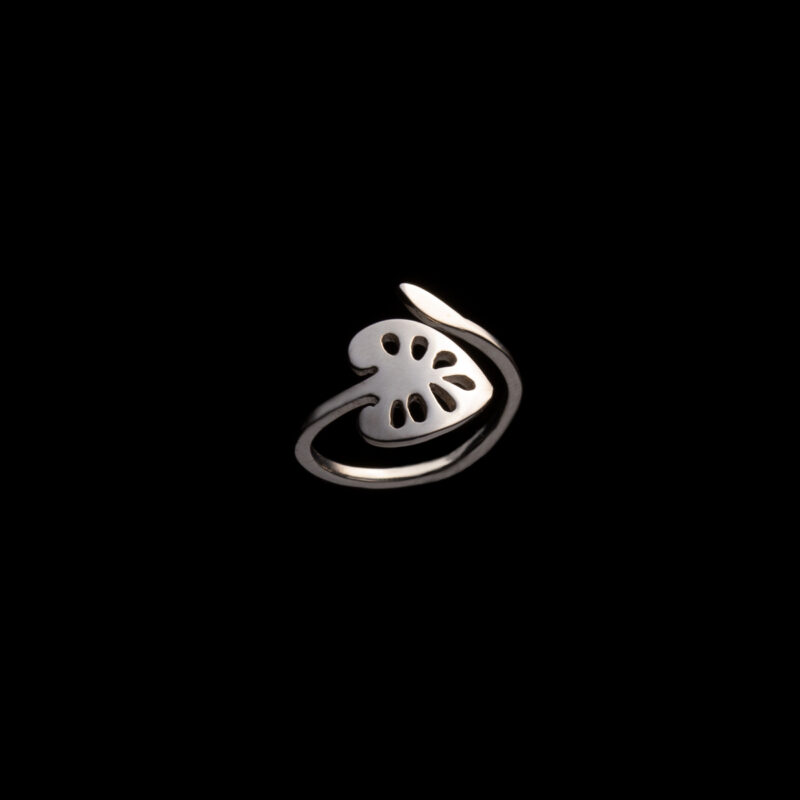 This design is inspirted from a Palmette, a motif in decorative art which, in its most characteristic expression, resembles the fan-shaped leaves of a palm tree. It has a far-reaching history, originating in ancient Egypt.
In ancient Greek and Roman uses, it is also known as the Anthemion.
The essence of the palmette is a symmetrical group of spreading "fronds"(leaves) that spread out from a single base, normally widening as they go out, before ending at a rounded or fairly blunt pointed tip.
Handmade ring made in silver 925, Silver Goldplated and Gold K14
Genesis collection
Please note that the silver goldplated jewelry are liable to loose their color with use over time and come with a lifetime guarantee, which includes a re-plating at no additional cost. 
Silver jewelry tarnish, as well, over time. You can contact us to repolish it, if it is needed, at no cost.